Paradigms rise and they fall, one form of software or hardware will hold sway for years until the next challenger comes to dethrone the old king. In our story VMware's ESX sits atop the throne of virtual machine hypervisors and EMC's VNXe rules storage management. Much like monarchs of old, these regents taxed the financial resources of their domains until there was no surplus and byzantine complexity lead to no new growth. This was the situation that LifeStore Bank found themselves in, till they heard word of a new answer: a technology that would free them of financial burdens, allowing their business to scale and prepare for a brighter future.
LifeStore Financial Group is a federally chartered thrift holding company providing banking and insurance services to North Carolina. With five offices across North Carolina and more being built, LifeStore Bank faced four challenges, lower licensing costs, centralized management of their virtual machines, simplified VM migration, and disaster recovery.
Faced with rising incremental costs and complexity of VMware's ESX and EMC's VNXe, LifeStore Bank began to look for a new solution. Inspired by the RunAs Radio Podcast and Microsoft MVP Aidan Finn, LifeStore begun to evaluate Hyper-V and Storage Spaces. Microsoft Windows Server 2012's Hyper-V and Storage Spaces had matured and into stable environments and were in fact a proven, viable, and cost effective alternative to VMware's ESX and EMC's VNXe. Microsoft Systems Center provided a simple control center to manage the virtual machines, coupled with Microsoft Azure, LifeStore Bank would be able to leverage cloud bursting, disaster recovery as well as simple migration of virtual machines between their premises to the cloud. Switching to Microsoft Hyper-V and Storage Spaces would present multiple advantages: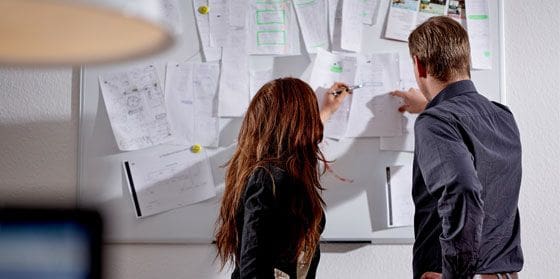 Reduce VMware ESX and EMC software and annual maintenance costs
Unify management onto Microsoft System Center Virtual Machine Manager (SCVMM)
Ease of deployment, Hyper-V would be just another Microsoft server
Enabled them to leverage existing investments in Windows Server 2012
Availability to operate on a datacenter edition license
Ability to leverage cloud bursting and DR with Microsoft Azure
Simplified VM migration between on premise and Microsoft Azure Cloud
Solid and stable platform
Simplify training and troubleshooting
LifeStore Bank had a clear set of goals when evaluating new solutions, reduce their capital and operating expenses, simplify their management infrastructure, reduce initial as well as annual software maintenance costs, DataON Storage's Cluster-in-Box (CIB) was the key to doing so. DataON Storage's Cluster-in-Box (CIB) provided an easy to deploy integrated platform that includes dual servers, redundant powers supplies, SSD and HDD storage and multiple networking options including InfiniBand and 1/10/40GbE RDMA (Remote Direct Memory Access) for maximizing network and storage connectivity via SMB (Server Message Block) transfers networking platform that unified management of all systems components with MSCS VMM, all to create a high availability cluster environment.
DataOn Storage's CIB answered their need to reduce the cost of their software requirements, consolidate data center hardware all in an easy to deploy package letting LifeStore Bank leverage their investment in Microsoft and easily transition to Microsoft Hyper-V.
Download Case Study