Learn how a leading architectural firm protects themselves against disasters with a Storage Replica and DataON solution.
On March 5, 2017, a huge storm hit Detroit, pelting the city for 12 hours with strong winds and gusts of up to 60 mph.
Described as the "second largest weather event" in the history of Detroit, this storm knocked down 2,000 power lines, leaving nearly 600,000 customers in the dark. It took nearly 5 days to completely restore power to the region.
Could your business or organization survive being offline for 5 days?
Storage Replica is a new feature in Windows Server 2016. For the first time, Windows Server offers the peace of mind of zero data loss, with the ability to synchronously protect data on different racks, floors, buildings, campuses, counties, and cities. Before and after a disaster strike, Storage Replica offers you the ability to switch workloads to safe locations prior to catastrophes when granting a few moments warning with no data loss.
Mead & Hunt is a leading engineering firm that chose a DataON and Windows software-defined solution. They replaced their aging SAN with DataON CiB storage, optimized for Microsoft Windows Server 2016 and Hyper-V in a ReFS environment.
The webcast will explore the following topics:
How Mead & Hunt was able to consolidate and simplify their storage environment, eliminating increasing SAN maintenance costs while increasing performance
How Storage Replica in Windows Server 2016 allows you to setup storage-agnostic, block-level synchronous replication between clusters or servers for disaster recovery
Best practices on how to deploy Storage Replica, with real-world examples from Mead & Hunt's deployment
Update on the latest storage technology from Western Digital
Howard Lo
VP of Sales and Marketing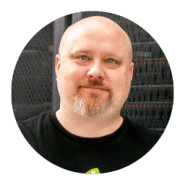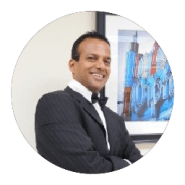 Kris Menon
Business Development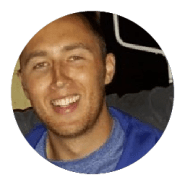 Joseph Anich
Systems Administrator