Did you miss our quarterly webinar last week? Don't worry, we've got the "too long; didn't watch" (TL;DW), along with some helpful timestamps for all you busy SysAdmins out there.
Daniel Lee of Microsoft kicked it off, talking about the new Windows Admin Center and DataON MUST Extension for WAC (13:15). DataON was the first of only 3 vendors to release a WAC extension at time of launch. WAC is the fastest-growing server management tool in Microsoft history, with over 75K downloads/installations in less than 2 months, and over 1M Windows Server nodes being managed. Microsoft is putting lots of investment into Storage Spaces Direct hyper-converged infrastructure (HCI) and hopes to have a production-ready version of WAC available by Fall 2018.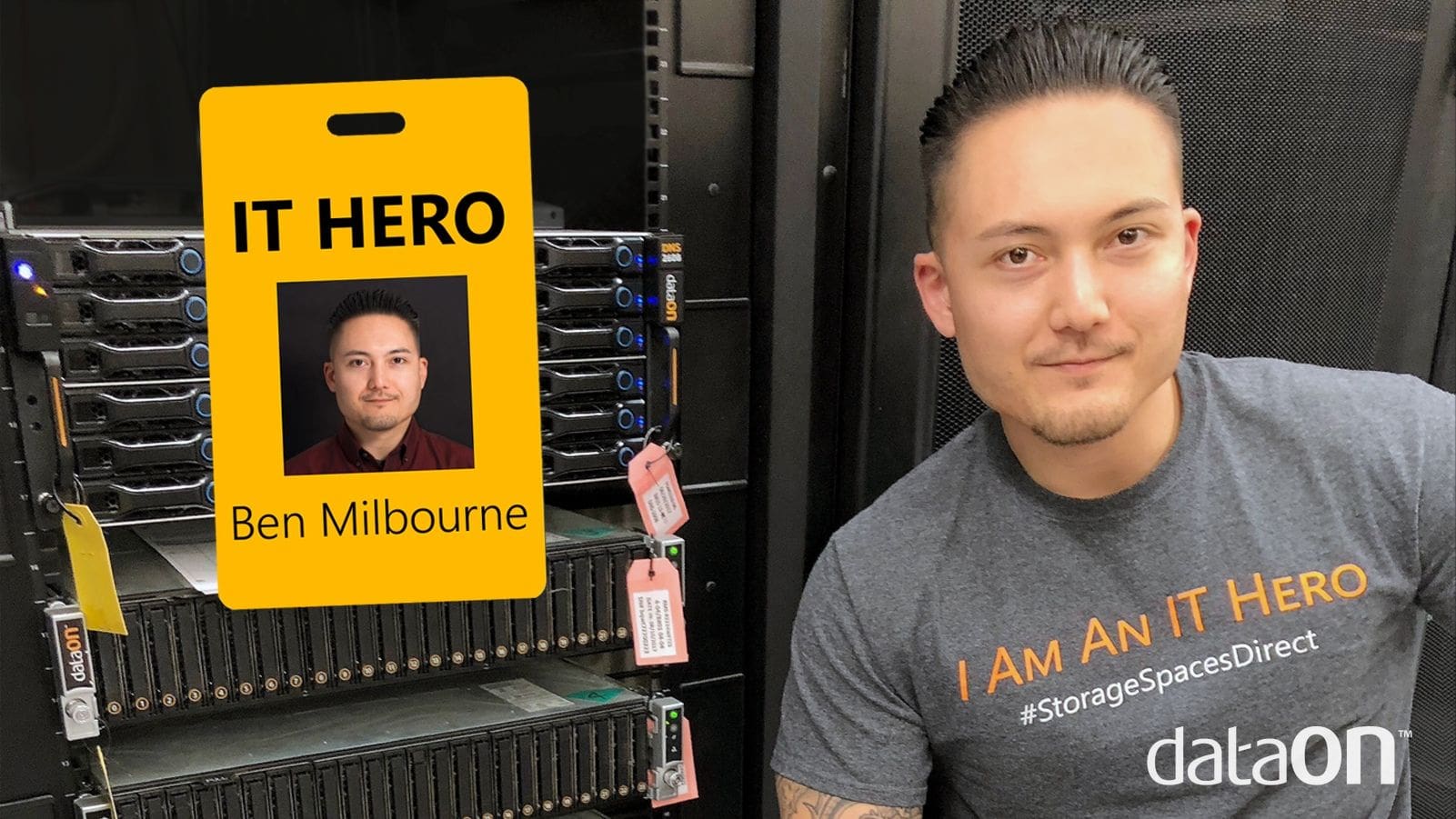 Next up, Jeff Shao took us through the Mellanox Open Ethernet 10/25/40/50/100 Switch Portfolio (27:35) and showcased a switch we've been waiting a hell of a long time to sell – the SN2010, optimized for 10/25G ToR for HCI and storage. There are eighteen 10/25GbE + four 40/100GbE ports per switch, and you can fit both side-by-side in a 1U rack space. These budget-friendly switches are ideal for small-to-medium-sized businesses, and we *hope* they'll be available next month.
Finally, Shawn Leonard of Trident Seafoods talked about Storage Spaces Direct with Kepler 2-Node hyper-converged appliances in the Real World (35:05). This was by far the most interesting part of the whole webinar, so if you've got the time, I suggest sitting through the entire piece. Shawn starts off with a little background about Trident Seafoods (which is the largest seafood company in North America btw), HOW they found DataON, and WHY they decided to deploy Kepler 2-Node (K2N-108) solutions in over 10 different remote fish processing plants across Alaska, Germany and Japan.
Bonus: Jump to 43:19 to hear about DataON's outstanding service from Shawn himself, and a shout-out to yours truly 😉
Questions or comments? Shoot us an email at DataON_Sales@DataONstorage.com.