StorageReview Gives DataON AZS-6224 Integrated System for Azure Stack HCI it's Editor's Choice Award
In 2019, StorageReview wrote a review of our HCI-224 solution for Azure Stack HCI with Intel® Optane™ NVMe SSDs. In their testing, they found the Azure Stack HCI and DataON solution was 4x faster than VMware vSAN on the same hardware, calling it "the fastest we've seen in a mid-market 4-node HCI cluster." In addition, StorageReview found Azure Stack HCI to be "simple to deploy, easy to manage, and exceptionally performance, all things you want."
Since then, Microsoft has introduced Azure Stack HCI as a new hyper-converged operating system delivered as an Azure service and Intel has come out with their 3rd Gen Intel® Xeon® Scalable processor. So we asked StorageReview to check out our new solution with the latest software and hardware.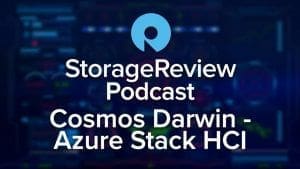 Cosmos Darwin joins the StorageReview podcast to talk about the latest on Microsoft Azure Stack HCI, what's coming very soon in the next release, and our review that saw 4+ million IOPS out of a tiny cluster.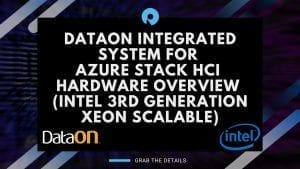 StorageReview talks with Rocky Shek, Technical Product Manager at DataON to get the lowdown on what's new with Integrated Systems for Azure Stack HCI.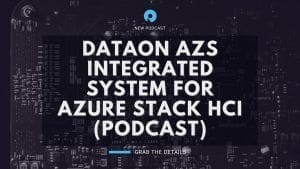 StorageReview is joined by DataON's Howard Lo who gives an update on where DataON is today and how the Intel partnership keeps them ahead in the Azure Stack HCI world.
With DataON's latest Integrated Systems comes MUST Pro, which lets Azure Stack HCI admins update the entire software and hardware stack from a single interface.
StorageReview chats with Gina Merjanian about Intel and their important partnership with DataON and their plan for new US fabs.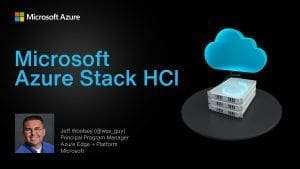 Microsoft's Jeff Woolsey hosts a comprehensive demo video showcasing how Azure Stack HCI is different from other HCI products.