Accelerate VDI Performance with Azure Virtual Desktop for Azure Stack HCI and DataON AZS-6208G with NVIDIA GPUs
As a result of COVID, many organizations have implemented a virtual desktop infrastructure (VDI) to power remote work. VDI lets you access centralized enterprise servers from almost any device like a personal computer, smartphone, or tablet, reducing the need to buy additional laptops for remote workers. Not only does this save money, but by running a virtual desktop on a centralized enterprise server, you get better security and data governance, superior performance, and it enables employees to run robust applications many laptops can't handle.
Many educational institutions are also eyeing VDI to turn Chromebooks into thin clients, allowing students to run resource-heavy applications such as computer-aided design (CAD) that otherwise would be limited to desktops in the classroom. However, with additional VDI resource demands, many organizations will need to scale-out their infrastructure, including adding server-side GPUs to achieve better VDI density, higher resolution displays, and the highest quality video performance.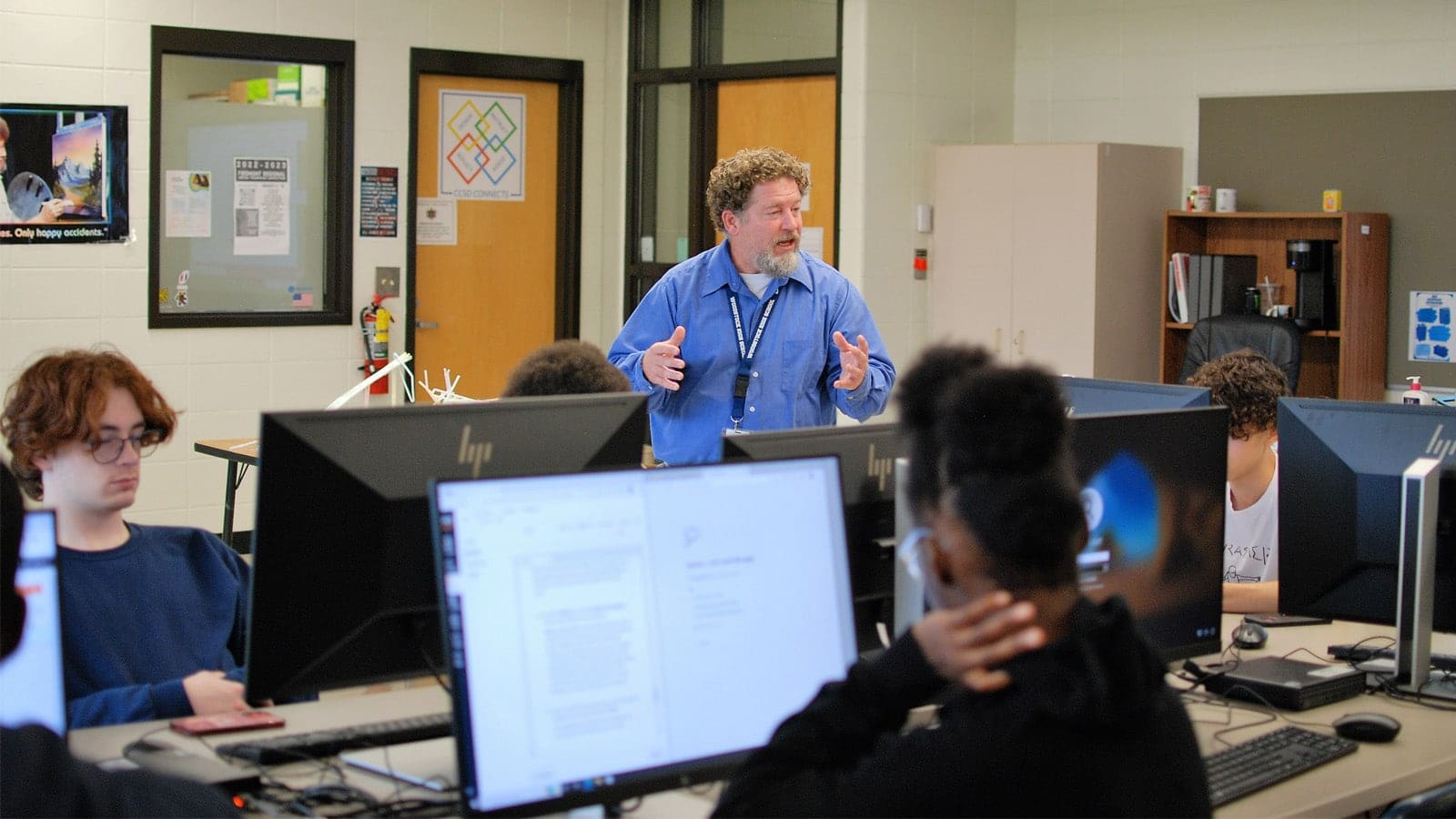 Azure Virtual Desktop (AVD) for Azure Stack HCI is an upcoming VDI solution (currently in public preview) from Microsoft that lets you deploy Azure Virtual Desktop session hosts on your on-premises Azure Stack HCI infrastructure. If you already have an existing on-premises VDI deployment, AVD for Azure Stack HCI can improve your experience. If you're already using AVD in the cloud, you can extend your deployment to your on-premises infrastructure to better meet your performance or data locality needs.
With AVD for Azure Stack HCI, you can:
Improve performance for Azure Virtual Desktop users in areas with poor connectivity to the Azure public cloud by giving them session hosts closer to their location.
Meet data locality requirements by keeping app and user data on-premises.
Improve access to legacy on-premises apps and data sources by keeping virtual desktops and apps in the same location.
Reduce costs and improve user experience with Windows 10 and Windows 11 Enterprise multi-session virtual desktops.
Simplify your VDI deployment and management compared to traditional on-premises VDI solutions by using the Azure portal.
Achieve best performance by leveraging RDP Shortpath for low-latency user access.
For high-performance VDI on AVD for Azure Stack HCI, DataON offers the AZS-6208G Integrated System for Azure Stack HCI, powered by 3rd Gen Intel® Xeon® Scalable Processors and NVIDIA A16 GPUs.
The NVIDIA A16 raises the bar on user experiences for graphics-rich VDI. As more organization turn to remote work as long-term strategy, the A16 enables knowledge workers across every industry to maximize productivity with performance indistinguishable from a native PC.
Designed for accelerated VDI, enables virtual PCs to be accessible from anywhere.
Unique quad-GPU board design supports diverse profiles sizes and user types.
Provides increased frame rate and lower latency for superior user experience.
Supports double the user density, with up to 64 concurrent users per board.
Supports multiple, high-resolution monitors for maximum productivity.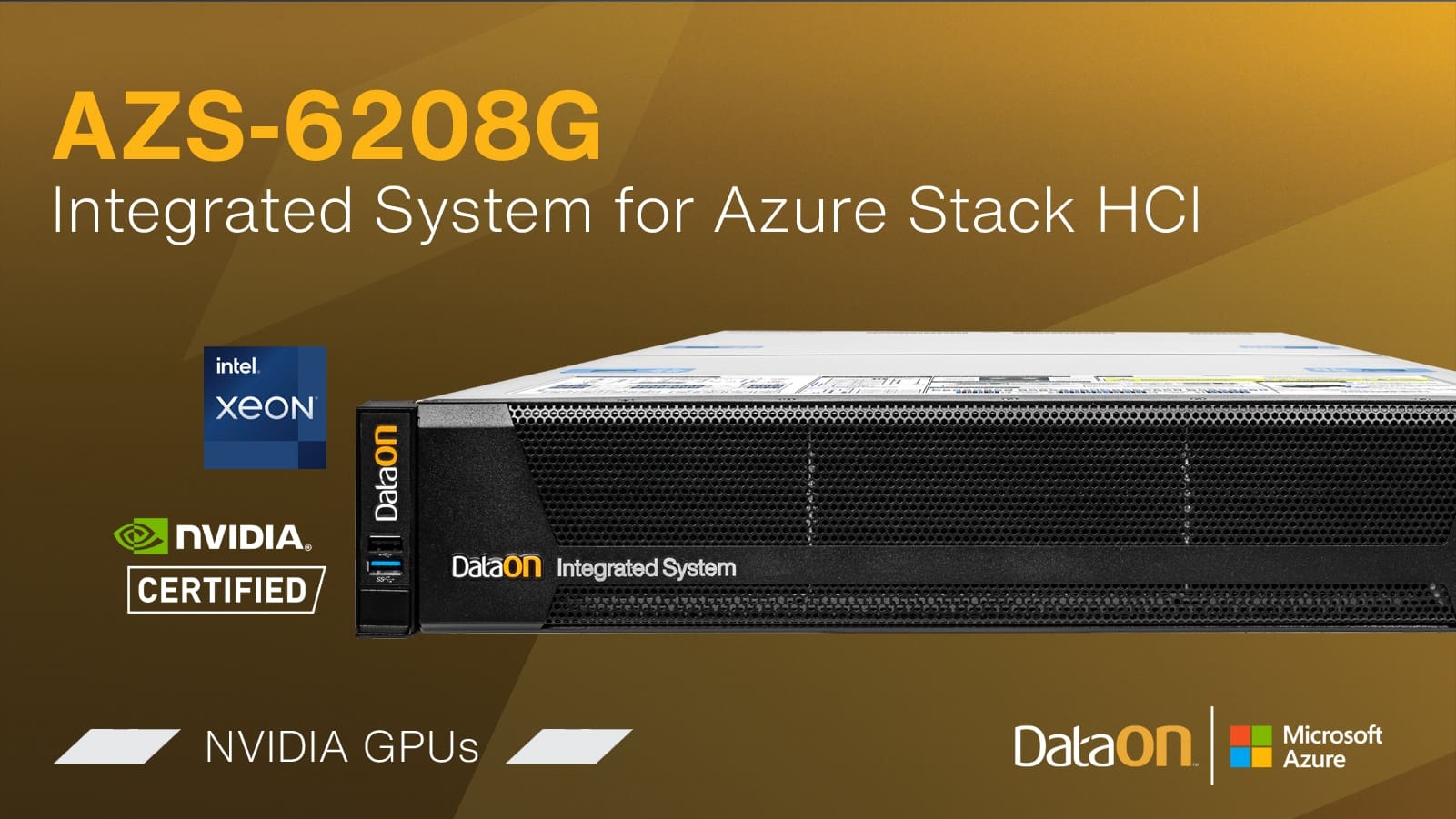 The DataON AZS-6208G is certified by both Microsoft and NVIDIA for performance and reliability. It's a complete turnkey solution with a fully integrated appliance-like experience, that includes pre-installed software, integrated drivers, and firmware updates, with sixteen hours of customer deployment services and 24/7 world class customer support.
Each DataON Integrated System also includes DataON MUST Pro, a cluster aware update tool that ensures you always have the latest Microsoft-validated OS, drivers, firmware, BIOS, and BMC versions, and DataON MUST to help you better monitor and manage your DataON infrastructure on Azure Stack HCI.